Puerto Rico Relief Event With Dr. Dee
When:
March 7, 2018
In response to the recent destruction caused by Hurricane Maria, on the American territory of Puerto Rico, Dr. Dee, Elite Plastic & Reconstructive Surgery in association Puzzles of Hope, a local non profit organization that is collecting donations for the American territory, will be hosting a benefit on March 7th. Thousands of American citizens still remain without electricity, water and access to the medical care that they need in order to rebuild and return to their normal lives. With your participation, countless American lives will be improved. All proceeds from Juvederm, Botox, and Chemical Peels scheduled on March 7th will be donated to Puzzles of Hope in an effort to help those Americans still affected by Hurricane Maria. Drinks and appetizers will be provided.Call 210-265-1924 to schedule your FREE consultation!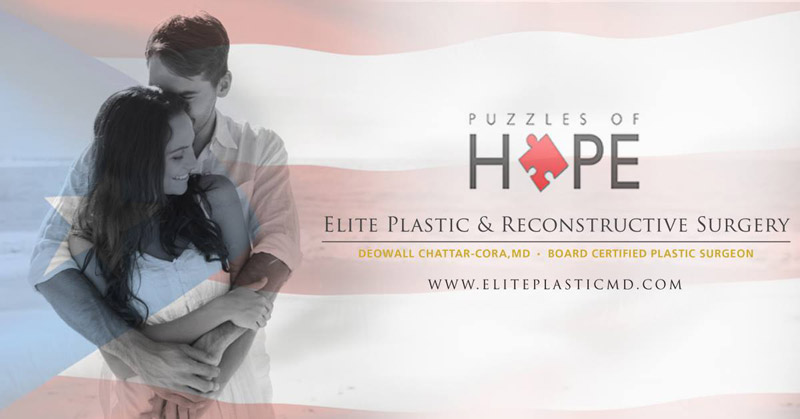 Plastic Surgery in San Antonio
Dr. Deowall Chattar Cora is a highly qualified plastic surgeon in San Antonio that is widely recognized for his experience and skill in performing a number of cosmetic and reconstructive surgeries. During your consultation with Dr. Dee, he will help you make an informed decision about your cosmetic surgery procedure, and provide you with an individualized treatment plan to help you achieve the look you desire. Offering a wide variety of procedures such as breast implants, butt lift, eyelid surgery and liposuction, Dr. Dee blends both art and science to achieve harmonious, natural-looking results for each patient.