Photo of model for Breast Implants page
Breast Implants
San Antonio
Breast enhancement, also known as breast augmentation or augmentation mammaplasty, is performed to improve the appearance of a woman's breasts through the use of silicone or saline implants.  Women choose this operation for various reasons: to restore volume loss after pregnancy or weight loss, or to improve their self image. Breast augmentation may be a good option for you if:
You have realistic expectations
You have fully matured or developed breast
You are bothered by the feeling that your breasts are too small
You want to increase fullness and projection of your breasts
You want to improve the balance of your figure
You want to enhance your self-image and self-confidence
At present breast enhancement surgery is one of the most popular cosmetic procedures in the country. Dr. Chattar-Cora always approaches breast augmentation surgery with attention to detail.  He does not believe in "bigger is better". Dr. Dee believes in listening to the patient's expectations so that those goals can be realistically met.  In order to help you choose which implant is correct for you, during your consultation Dr. Chattar-Cora will evaluate your tissue and chest wall anatomy characteristics and make appropriate measurements. Dr. Chattar-Cora, works with the patient to choose the best implant for years to come. Gone are the days when most patients received the same implants. Since today's implants come in a variety of different shapes, sizes and materials, it is easy for patients to be overwhelmed with all the options. However, making an educated choice is important since the chosen implant  may influence the incision that is chosen.  During your consultation Dr. Chattar-Cora will review these issues with you so that you can make an informed decision.
The incision
Incisions are made in hidden areas to avoid any scars. You and Dr Chattar-Cora will discuss which incision will help fulfill your expectations. Dr. Chattar-Cora will make every effort to minimize the size of your scar. Incision options include:
Inframammary incision (below the breast)
Transaxillary incision (in the arm pit)
Periareolar incision (around the nipple)
Incisions vary based on the type of implant, your particular anatomy, and patient-surgeon preference.
Implant type
Breast size and shape are important, so be honest and open about your expectations when talking with Dr. Dee. Implant type and size is based not just on your desired increase in size but more importantly on your breast anatomy, skin elasticity and body type.
Options for Breast Implants
Saline and silicone implants are the options available to you, and each has relative advantages and disadvantages. It is important to consider these choices and discuss this with Dr. Chattar-Cora before making your final decision.
Saline implants are filled with sterile salt water. They can be filled with varying amounts of fluid which can affect the shape, firmness, and feel of the breast. Should the implant leak, the implant will deflate and the saline will be absorbed and naturally expelled by the body.
Silicone implants are filled with an elastic gel. The gel feels and moves much like natural breast tissue. If the implant leaks, the gel may remain within the implant shell or may escape into the breast implant pocket.
A leaking silicone gel implant filled with may not collapse. If you choose these implants, you may need to visit your plastic surgeon regularly to make sure the implants are behaving properly. An ultrasound or MRI screening can assess the condition of breast implants.
Currently saline implants are FDA-approved for women 18 years of age and older, and silicone implants are FDA-approved for augmentation in women 22 years of age and older. Saline or silicone implants may be recommended at a younger age if used for reconstructive purposes.
Placement of the implant
A breast implant can be inserted into a pocket either under the pectoral muscle (a submuscular placement) or directly behind the breast tissue and over the pectoral muscle.
Where the implant is placed is primarily dependent on your body type, the amount of breast tissue that you have, and your skin elasticity.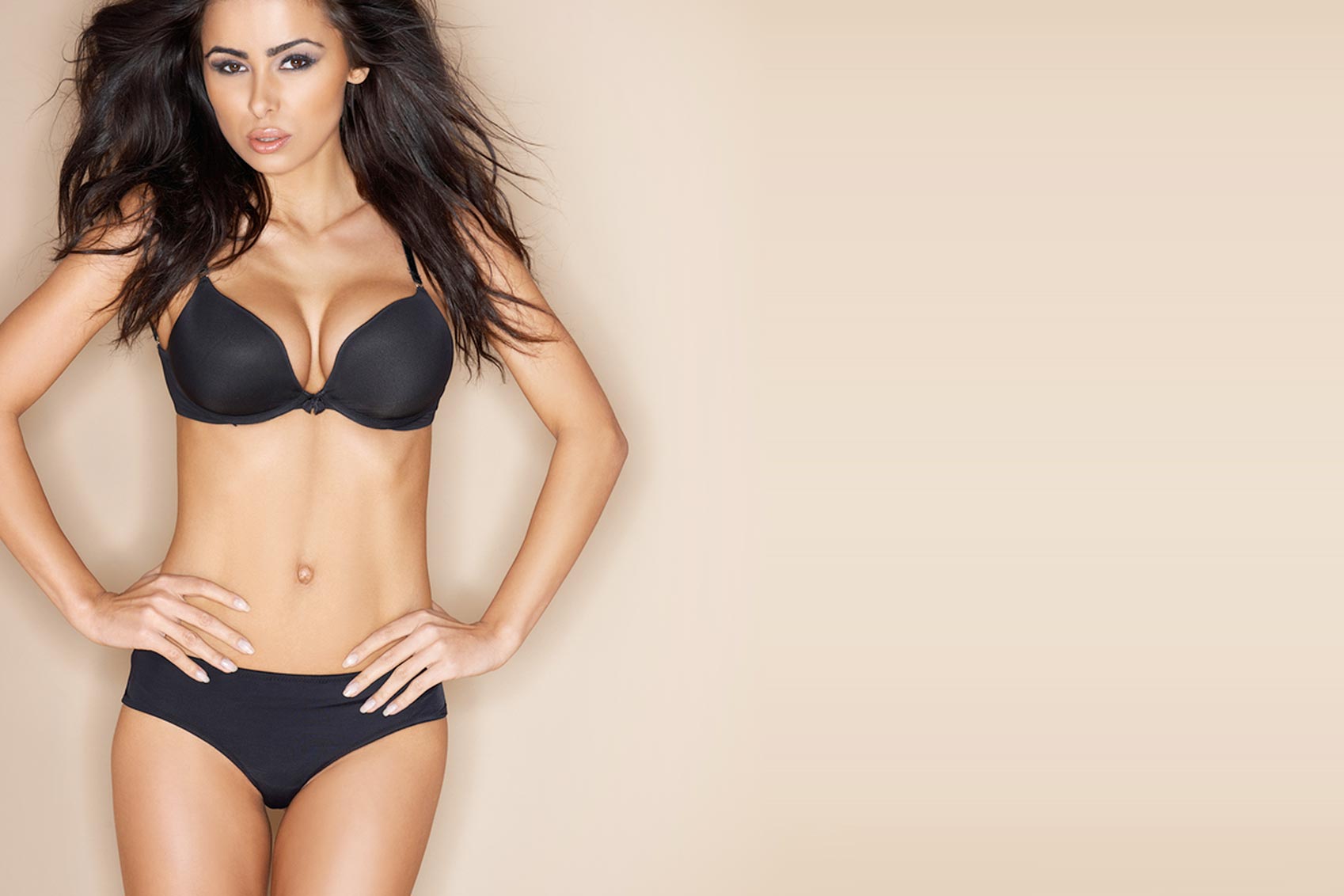 Results
A noticeable improvement will be immediately visible after surgery. Over time the swelling will resolve and the scars will fade. Satisfaction with your new appearance should continue to improve as you recovery continues.
To determine if you are a good candidate for a breast augmentation, Dr. Chattar-Cora will perform a thorough history and physical examination during your consultation. You will be given the opportunity to ask questions and discuss the various options available to help make an educated choice. During your evaluation, Dr. Chattar-Cora will listen to your expectations, and he will review available techniques and incision sites. He will also take preoperative photos during your visit.  Depending on your age and medical history you may be asked to have a mammogram and other lab tests before your surgery.
Recovery
Immediately after breast augmentation surgery, most patients experience mild swelling and discomfort. Dr. Chattar-Cora will prescribe a pain medication to alleviate any discomfort and will have you wear a support bra for a few weeks.
Many patients are able to resume work in as little as three days after breast augmentation. It is important to remember that the full results may not be evident for several months as the swelling decreases and your body heals. We instruct all breast enhancement patients to avoid strenuous upper body activity for several weeks. Patients may drive and return to work once they discontinue narcotic pain medicine.
How long does breast augmentation surgery take?
The actual procedure will take about one to one and half hours. Afterwards you will spend time in the recovery room and will be discharged home when you have met all health and safety criteria. Postoperative instructions will be given to you.
What will my follow up be?
You will be seen in our office within one week after  your surgical procedure. Pain is usually well controlled with the medication provided to you. Once your pain is controlled without prescription medications you can drive a car.  Plan to take about a week off from work.  All your routine follow-up care is included in the original surgical fee and covers one year of routine visits.
Will my ability to breast feed be affected?
Most of our patients with breast implants have been successful in nursing their babies.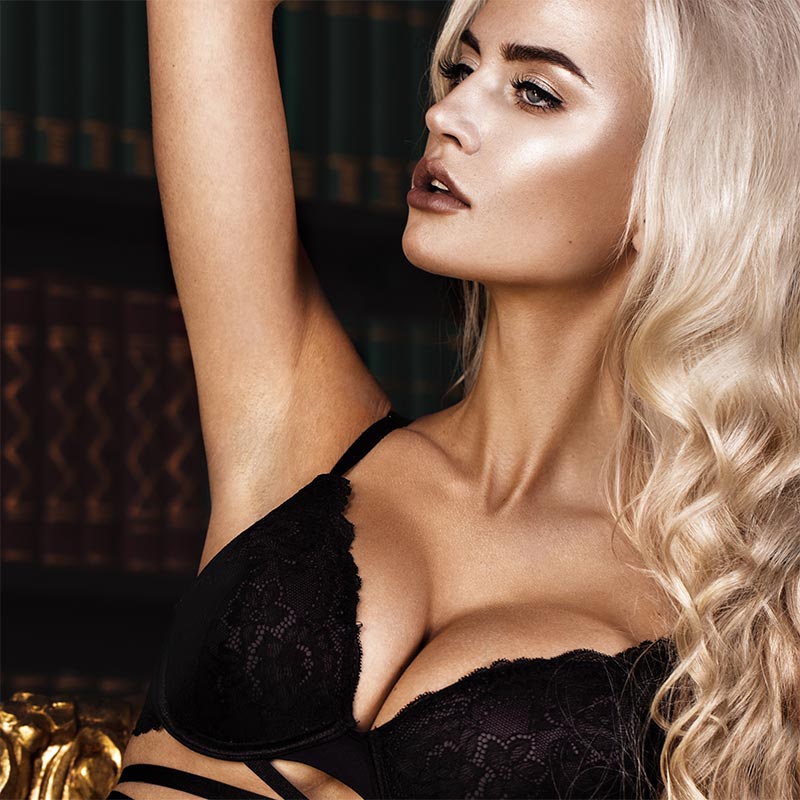 Do breast implants increase my risk of getting or detecting cancer?
There is no evidence linking implants and breast cancer.
Will implants affect a mammogram?
You should alert the mammography technician to the fact that you have implants. Special techniques are used and extra views of the breast may be required to see as much of the breast tissue as possible.
Can having a mammogram cause implants to burst?
Because the breast is compressed during mammography, it is possible for an implant to rupture. However, this is rare.
Will augmentation surgery make asymmetrical breasts more symmetrical?
If your breasts have slightly different shapes before surgery, they may remain a little different after surgery; however every attempt is made to make you as symmetrical as possible as concerns breast volume. Breast shape asymmetry may require additional procedures.
Will I lose any sensation in my nipples or skin?
Nerves that supply skin or nipple sensation may be cut or bruised during breast augmentation surgery. Although it doesn't happen routinely, nerve damage can occur no matter how carefully the surgery is performed. If sensory loss occurs, the nerves can take up to 2 years to recover. In rare situations the sensation can be lost permanently.
How soon can I return to normal activity?
It is recommended that you take one week off from work. You are allowed to shower the next day after surgery and drive a car within three to five days if you are not taking prescription pain medications.
What will it cost?
The cost of breast augmentation in San Antonio varies based on the type of implant used and the cost of any additional surgery. We offer patient financing plans, so be sure to ask. The cost may include the following:
Surgeon's fee
Hospital or surgical facility costs
Anesthesia fees
Implant cost
For breast augmentation Elite Plastic & Reconstructive Surgery is the right place to call. Dr. Chattar-Cora will consult with you on all aspects of the procedure, including cost. Most health insurance plans will not cover cosmetic breast augmentation surgery, related complications, or another surgery to revise the appearance of your breasts. Some carriers even exclude breast diseases in patients who have breast implants. You must carefully review your health insurance policy. Your satisfaction involves more than a fee. When choosing a plastic surgeon for breast augmentation, remember that your comfort with him or her are just as important as the final cost of the surgery. Dr Chattar-Cora takes his time to understand your goals and desire for the best long term outcome.
Breast Implants