As time passes by our skin starts losing elasticity and may begin to sag. This natural process can leave your face with wrinkles, loose skin, hollow cheeks, and a tired look. A rhytidectomy, or face lift, is a surgical procedure meant to address these problems, allowing you to enjoy a more youthful appearance. If you're considering this procedure, here's a closer look at the different options available, who is a candidate, what to expect from the surgery, and other helpful information.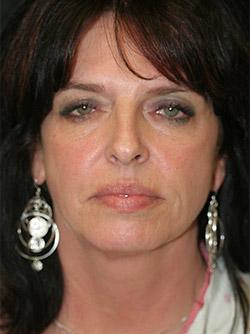 Before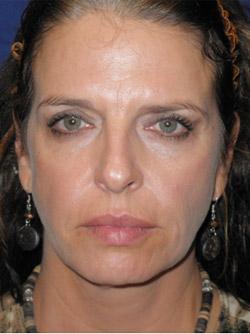 After
*View more before and after photos

When you visit Elite Plastic & Reconstructive Surgery, Dr. Dee will listen to you and find out what areas of your face and neck are of concern. He will then get a thorough medical history and do a full examination to identify the areas that might need to be treated. Based on a combination of your expectations, medical history and your physical examination he may recommend a minimally invasive treatment such as Botox, or Juvederm or facelift or combination of all.
Request a private consultation
Who is a Good Candidate for a Face Lift?
Dr. Chattar-Cora, can help patients decide if they are good candidates for a face lift. There are certain traits that good candidates for this procedure have
Good bone structure
Good skin elasticity
Excess skin on the neck or face
Are healthy
Have realistic expectations
Have never smoked or have abstained from tobacco products for more than six months prior to surgery
Types of Face Lift Surgery
Some of the different types of face lift surgery include:
Mini Face Lift – A small area of the face, lower cheeks, jaw area and neck are treated with a smaller incision than is typically used for a traditional facelift.
Full Face Lift – This procedure involves addressing lines around the mouth, excess skin and fat around the lower cheeks, jaw, and wrinkles around the eyes. This procedure requires a longer incision than the mini facelift.
Mid Face Lift – This procedure helps to tighten and lift tissues around your cheeks and beneath the eyes. It allows for the muscles of the face to be lifted, but it does require deeper incisions. Facial implants and fat grafting may also be used.
Request a private consultation
Thread Face Lift – this procedure involves using tiny stitches just beneath the skin to suspend the skin. It doesn't leave any visible scars. The longevity of this procedure is limited.
The Face Lift Procedure
Not all facelifts will be the same but the majority will require incisions that are hidden in front of the ear, occasionally extending below the ear lobule, curving behind the ear and then extending into the hair behind the ear. Sometimes the incision may extend towards the top of the ear and into the hairline in the temporal region. Through the incision, the underlying tissues will be tightened up and any extra skin will be removed. If the neck requires some work, a small incision is made under the chin and liposuction and tightening on the front of the neck is performed. Occasionally small drains may be used for a few days after the procedure.
Recovery After a Face Lift
The recovery time after a face lift varies, depending on the specific type of face lift done and whether other procedures are performed at the same time. Swelling is common during the first few days after the procedure. To help with the swelling you may be asked to sleep with your head elevated. Bruising and swelling may continue for several weeks after surgery. During the first few weeks it will be important to avoid contact to the face, and avoid straining.
Request a private consultation
At Elite Plastic & Reconstructive Surgery Dr. Dee will listen to your expectations, get a thorough medical history and examine you and, the two of you will come up with a custom-made plan for you.